Here we go again. The last dragboat race of the 2012 season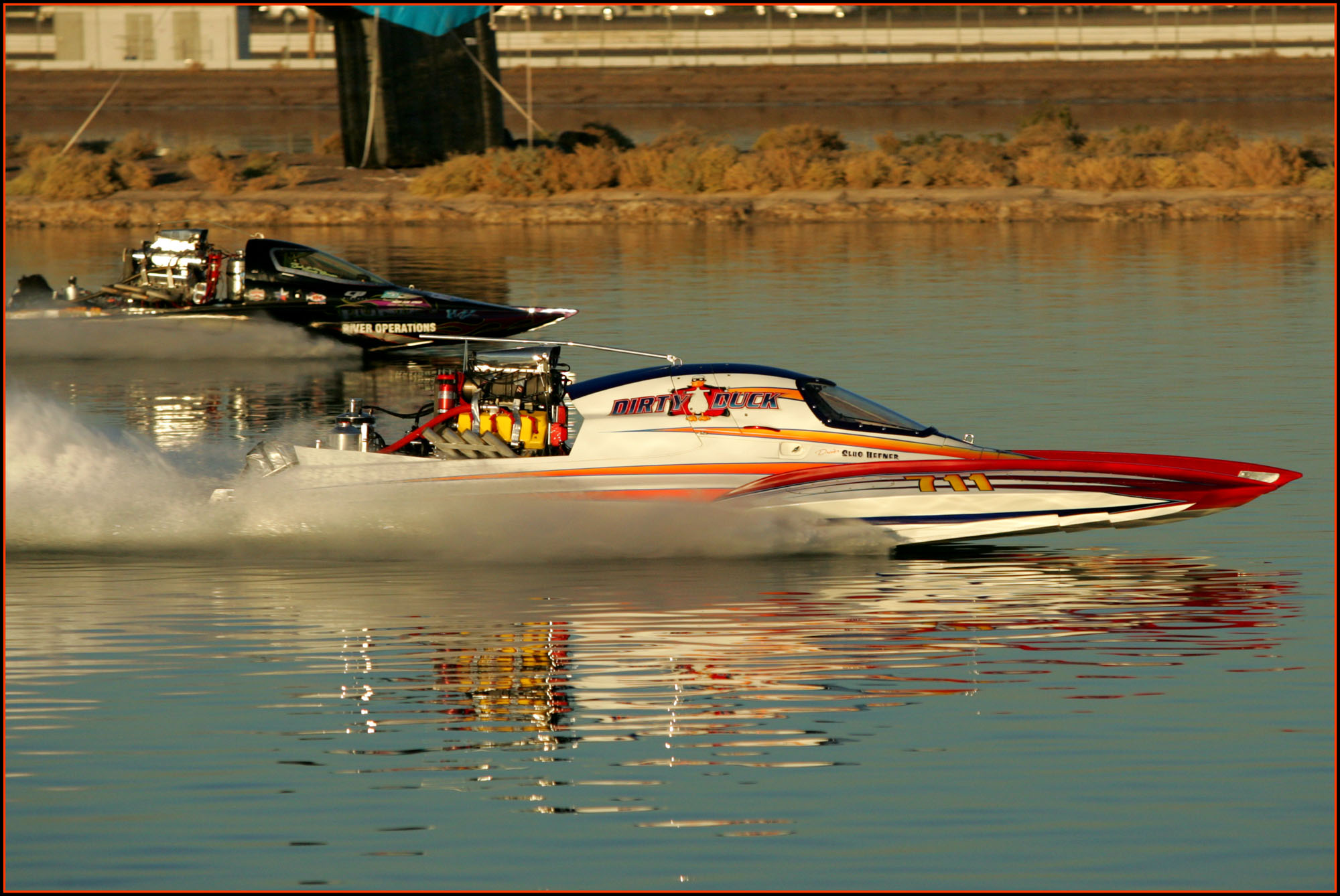 Some new boats and some old favorites. Here the Dirty Duck team really showed some class.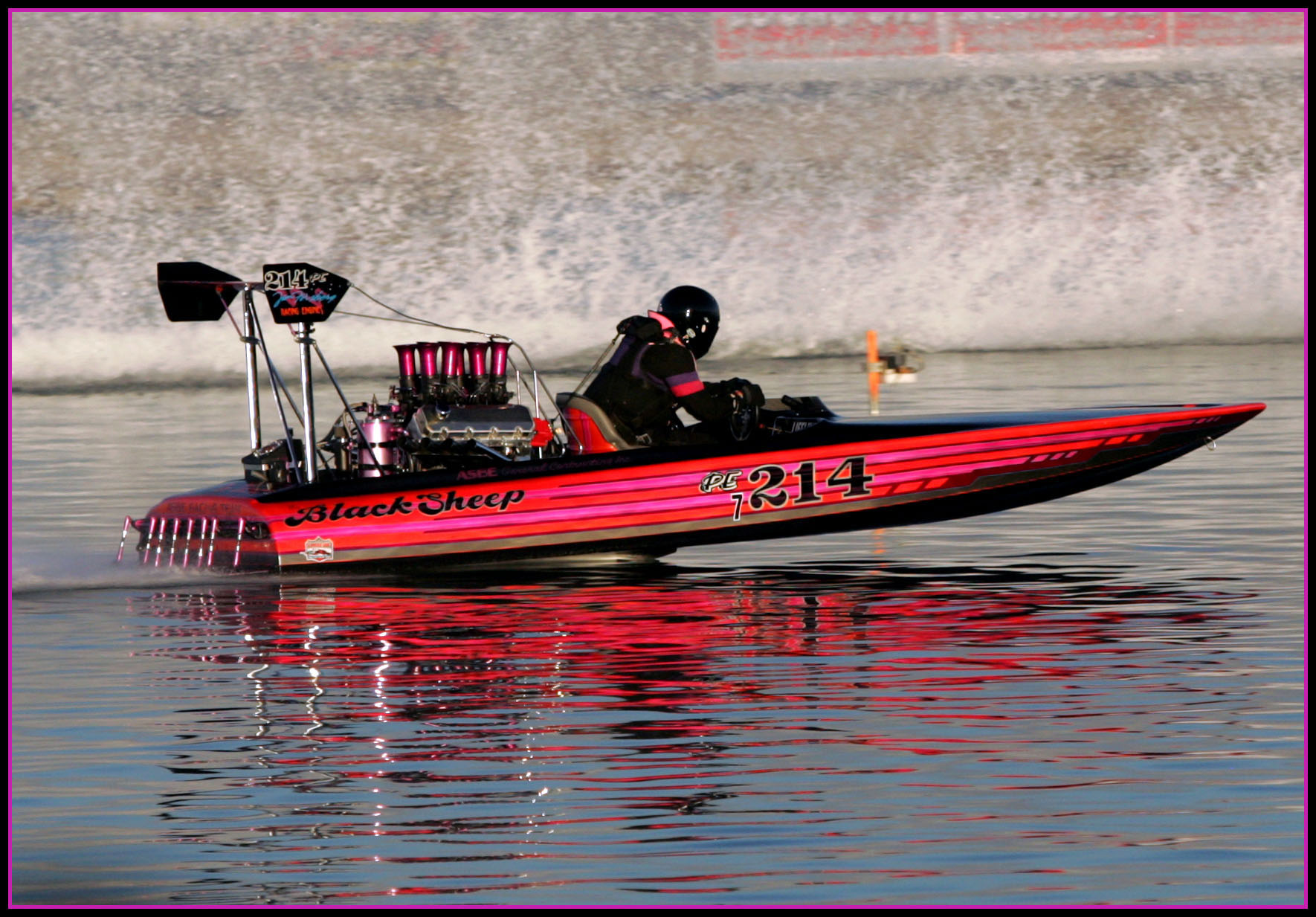 And my all time, no questions asked, not even a close second, favorite drag boat of all times. The 214 Black Sheep.
It had not run for quite some time. The engine had run in a hydro a few years back, but the Black Sheep returned.
Unfortunately, some engine damage slowed the boat on Saturday night. But ya think that is gonna change my mind on my favorite?
-yeah, didn't think so-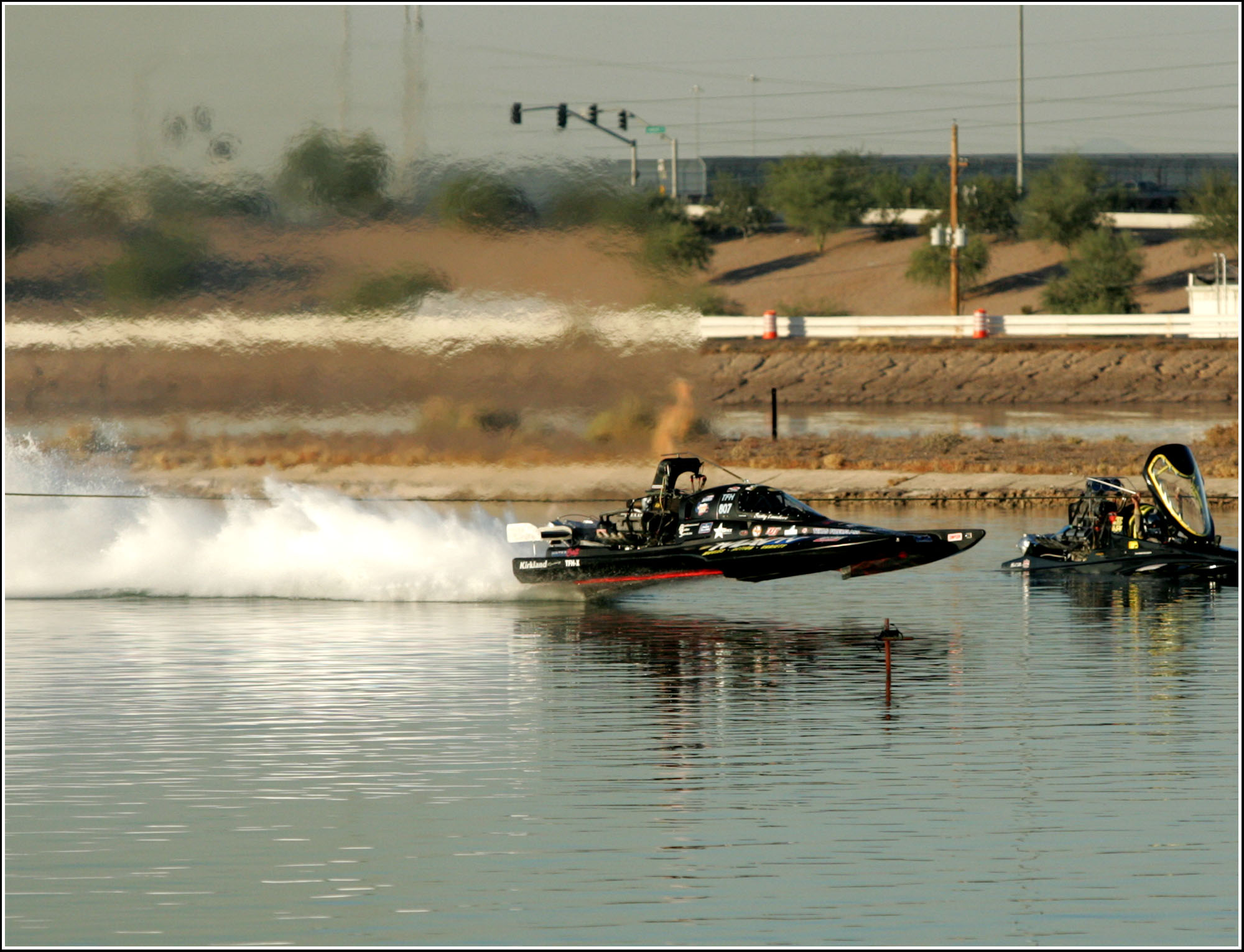 Somebody asked to put up a heat distortion shot. So - is this good enough?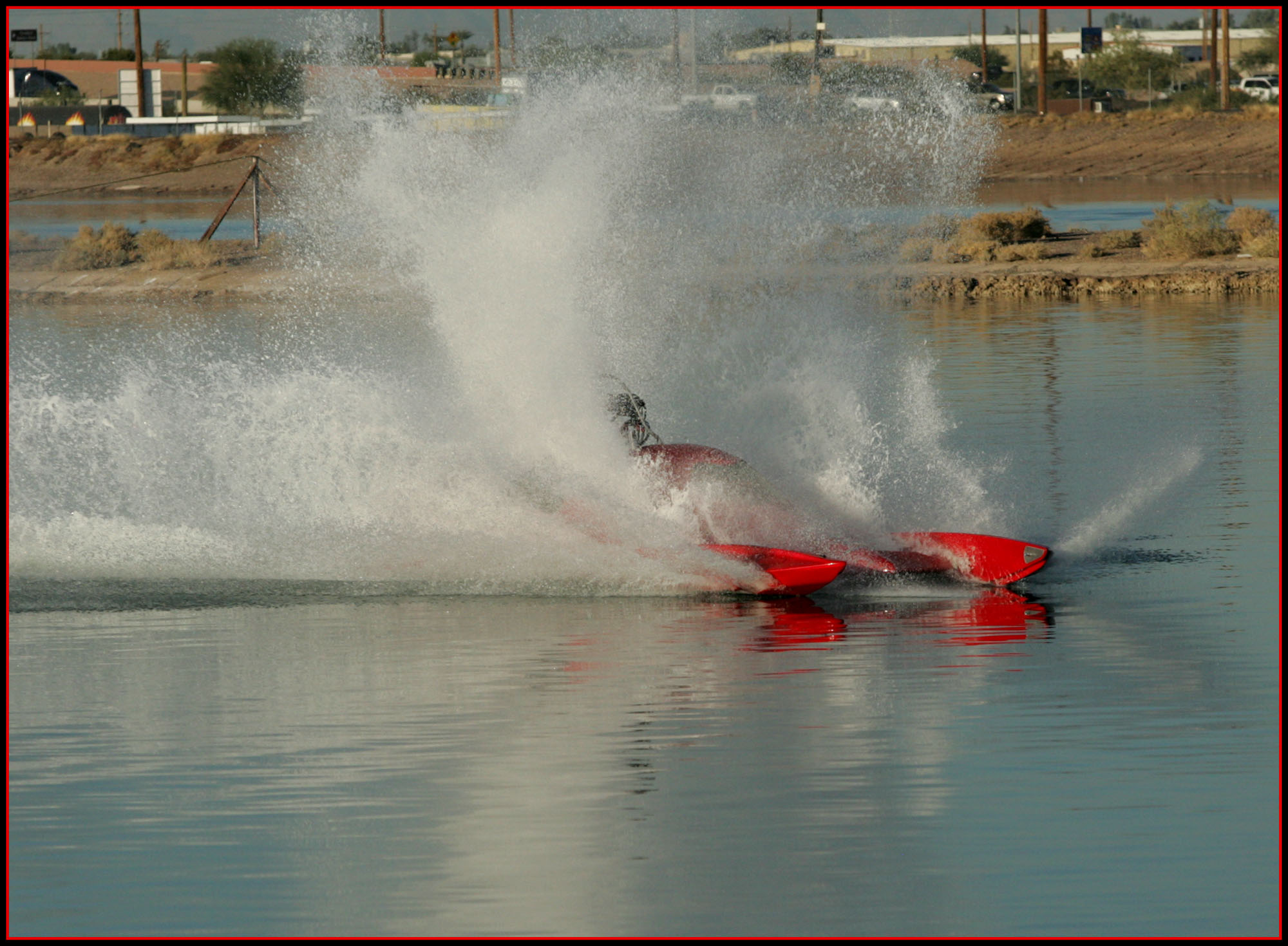 What starts with this;
And ends with this . . .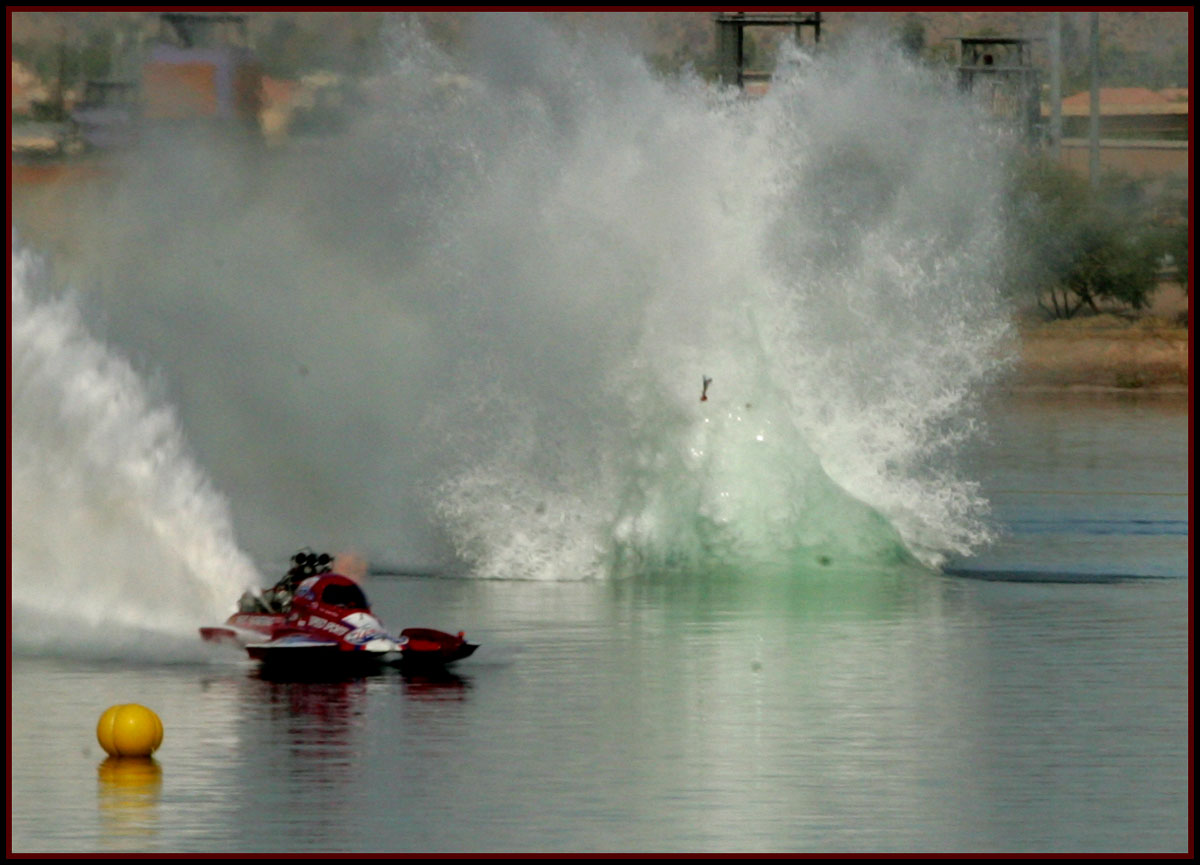 Not pretty, but they were working hard to get it back together for sunday.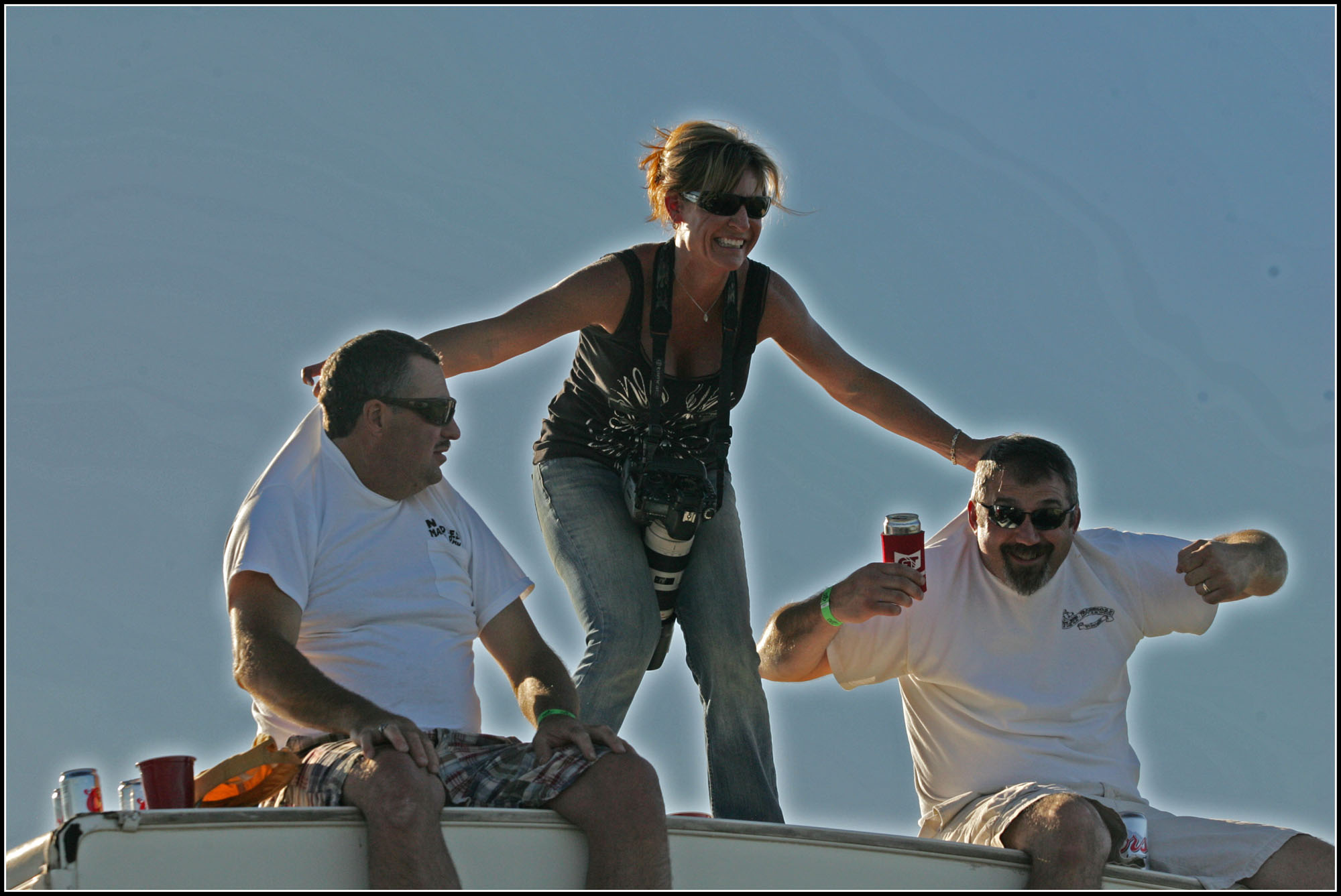 The cops kept asking, and I will tell them exactly what I will tell you;
I can't be a competent witness of this event, but I did hear her say; "Get off this roof you drunk slobs!"
The event went off without a hitch, except for a few items on Friday. This boat plate walked real quick and threw Lyn out in the lights.
He broke a few bones, but was reported to us that he is well.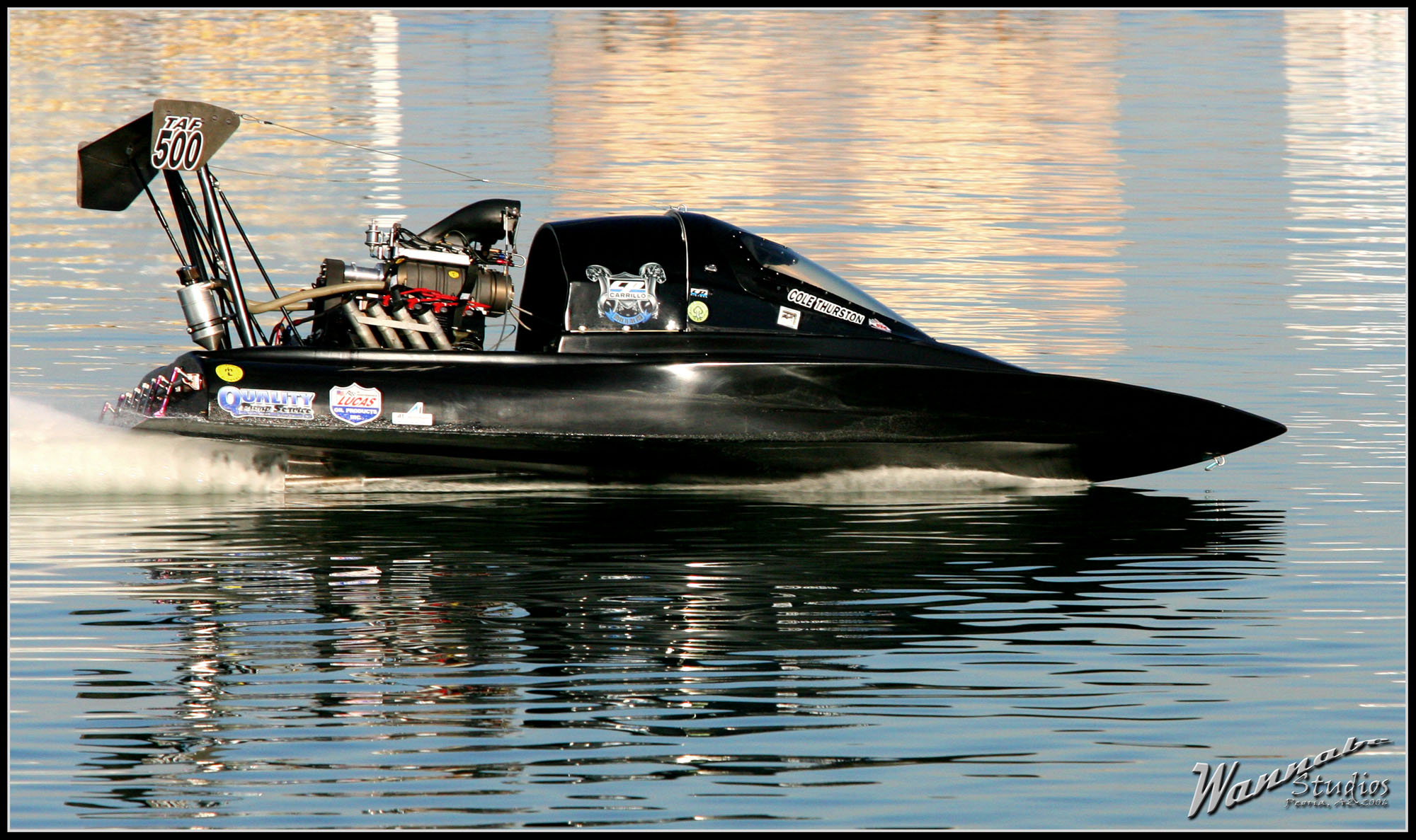 And when have you seen a TAF in the lights this out of shape and still reel it in? Yeah, me either.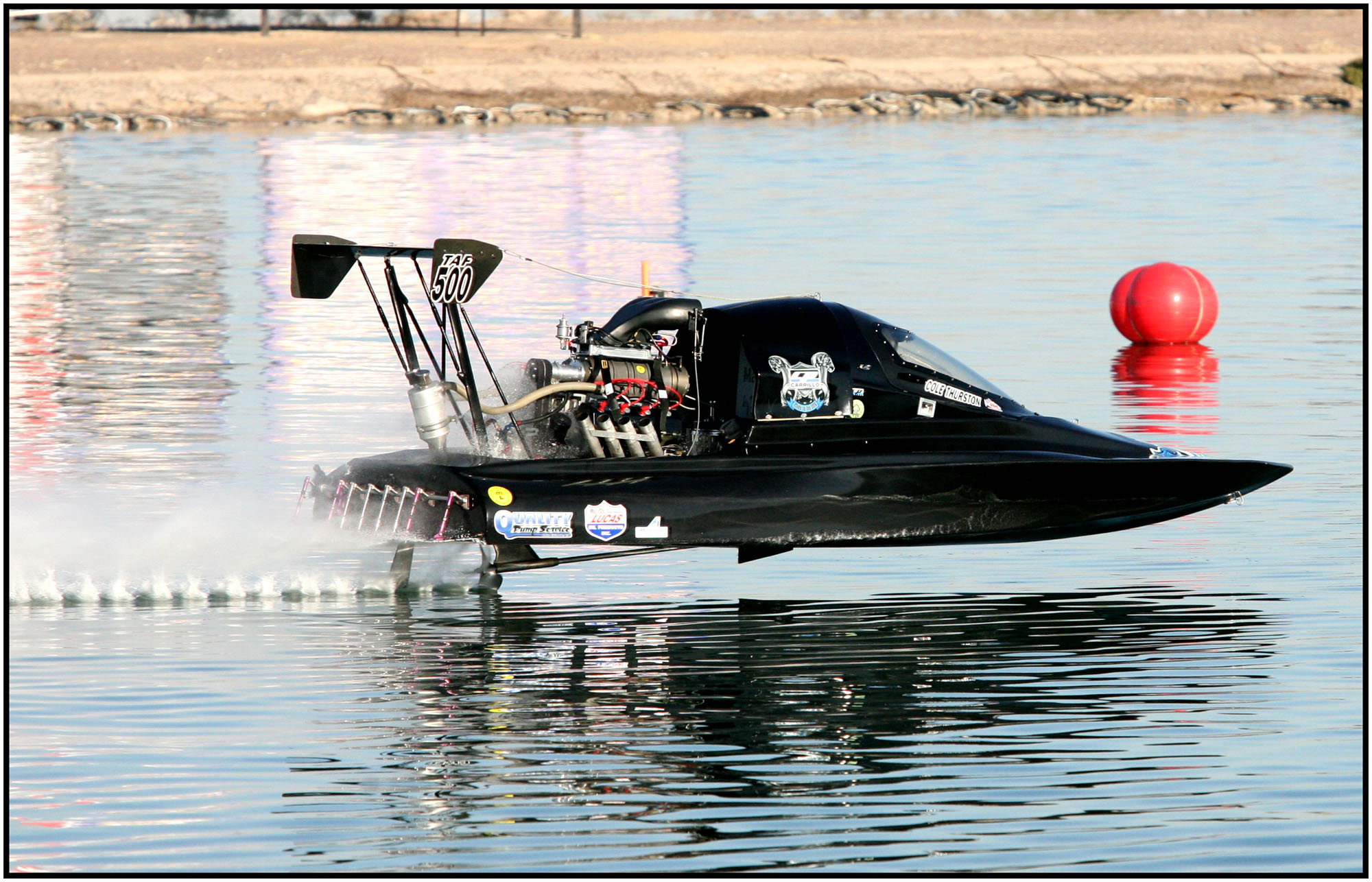 Made for a good show, but did bang up the boat just a little in the left rear.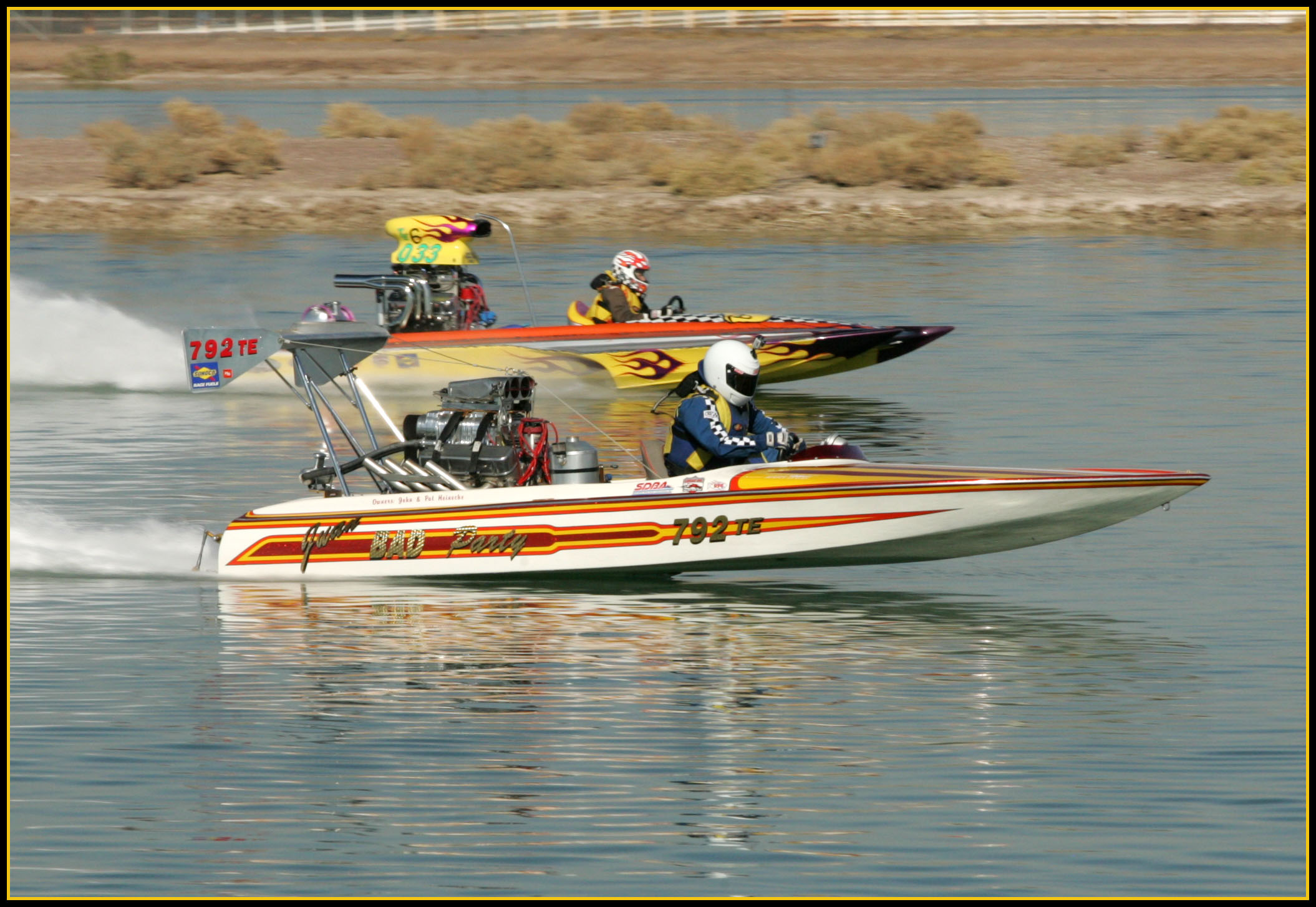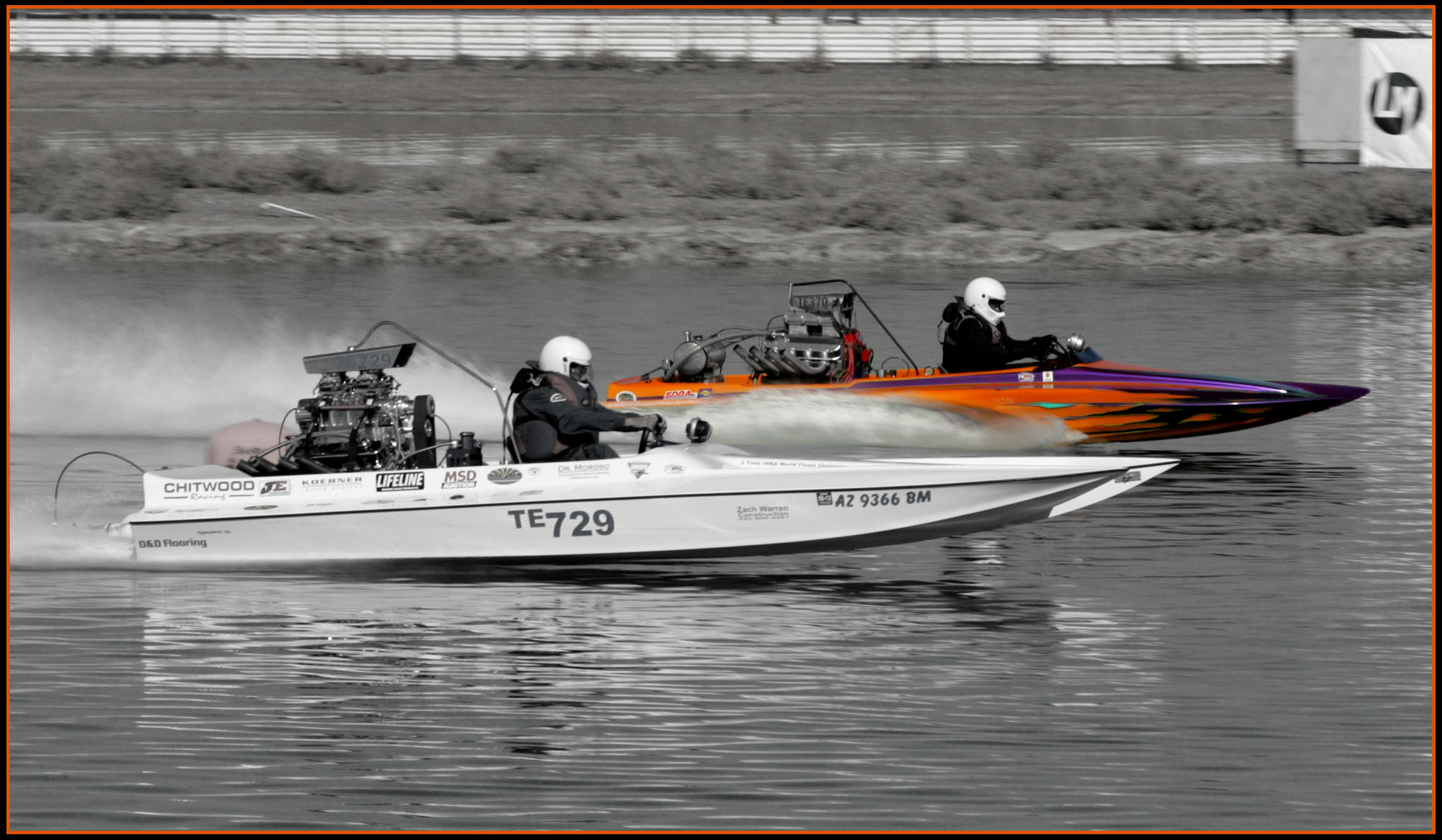 I am certainly not sure why jets are always in black and white, but v-drives in color, but you can't lie to the universe.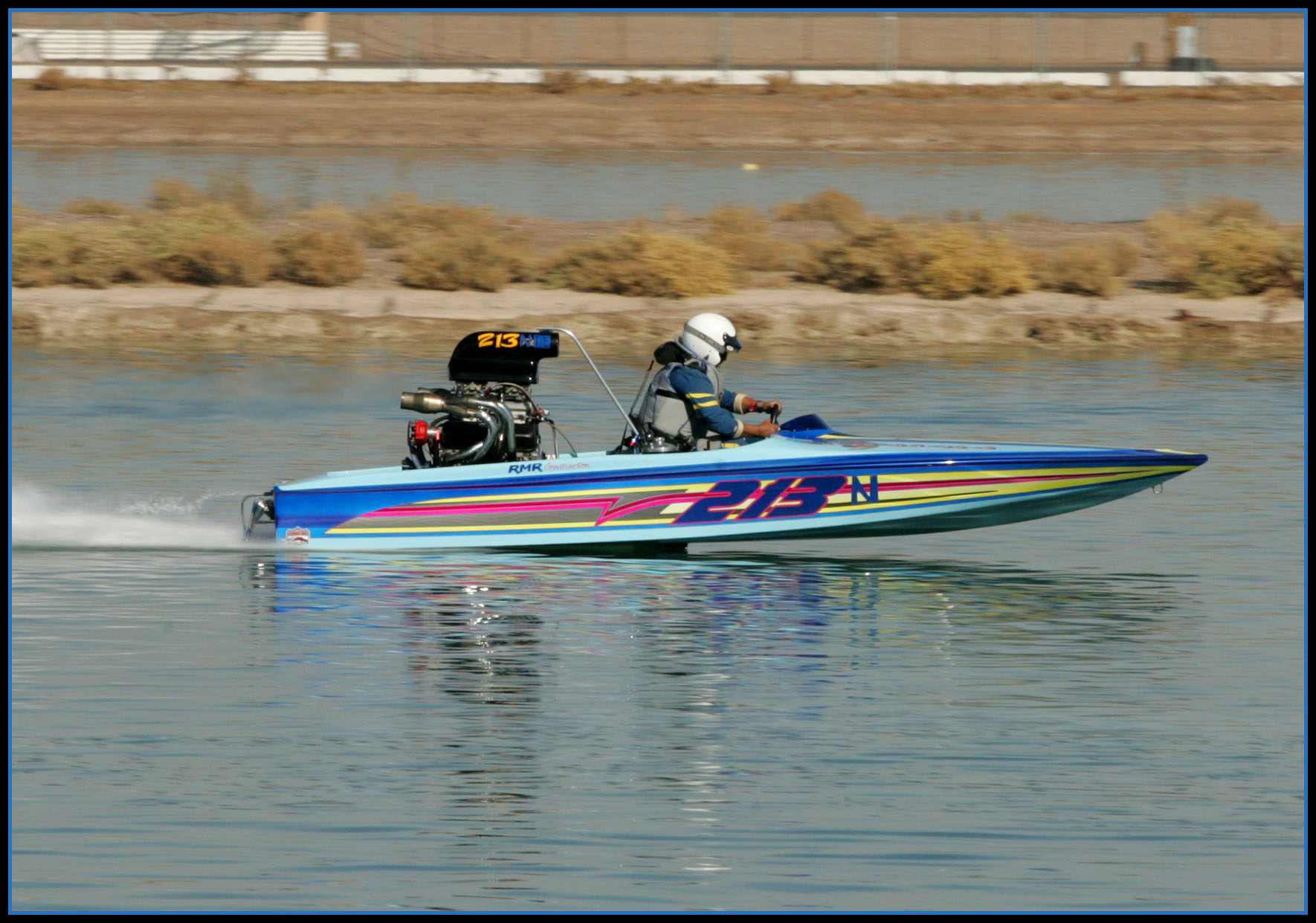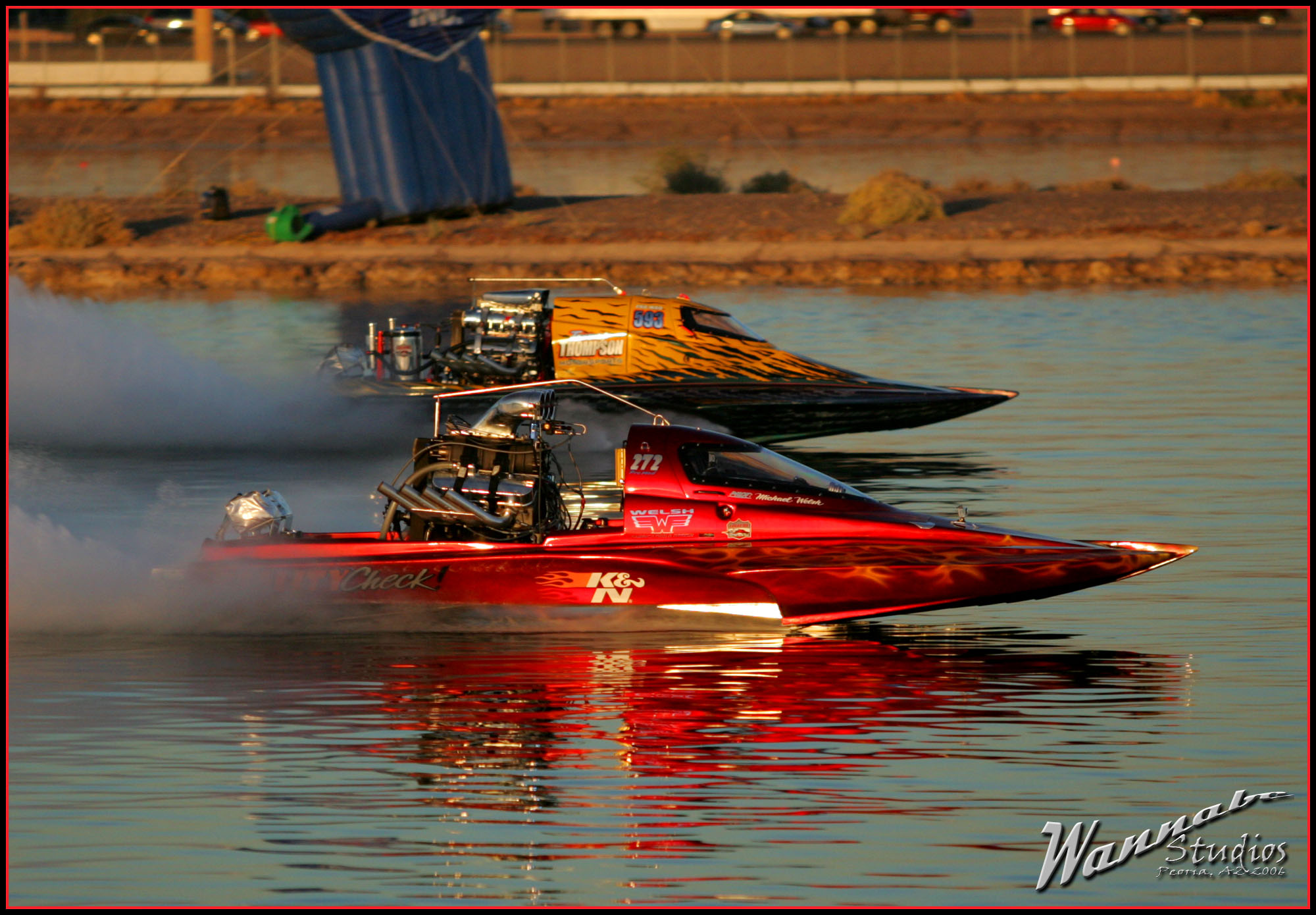 And there were some pretty cool colors out there.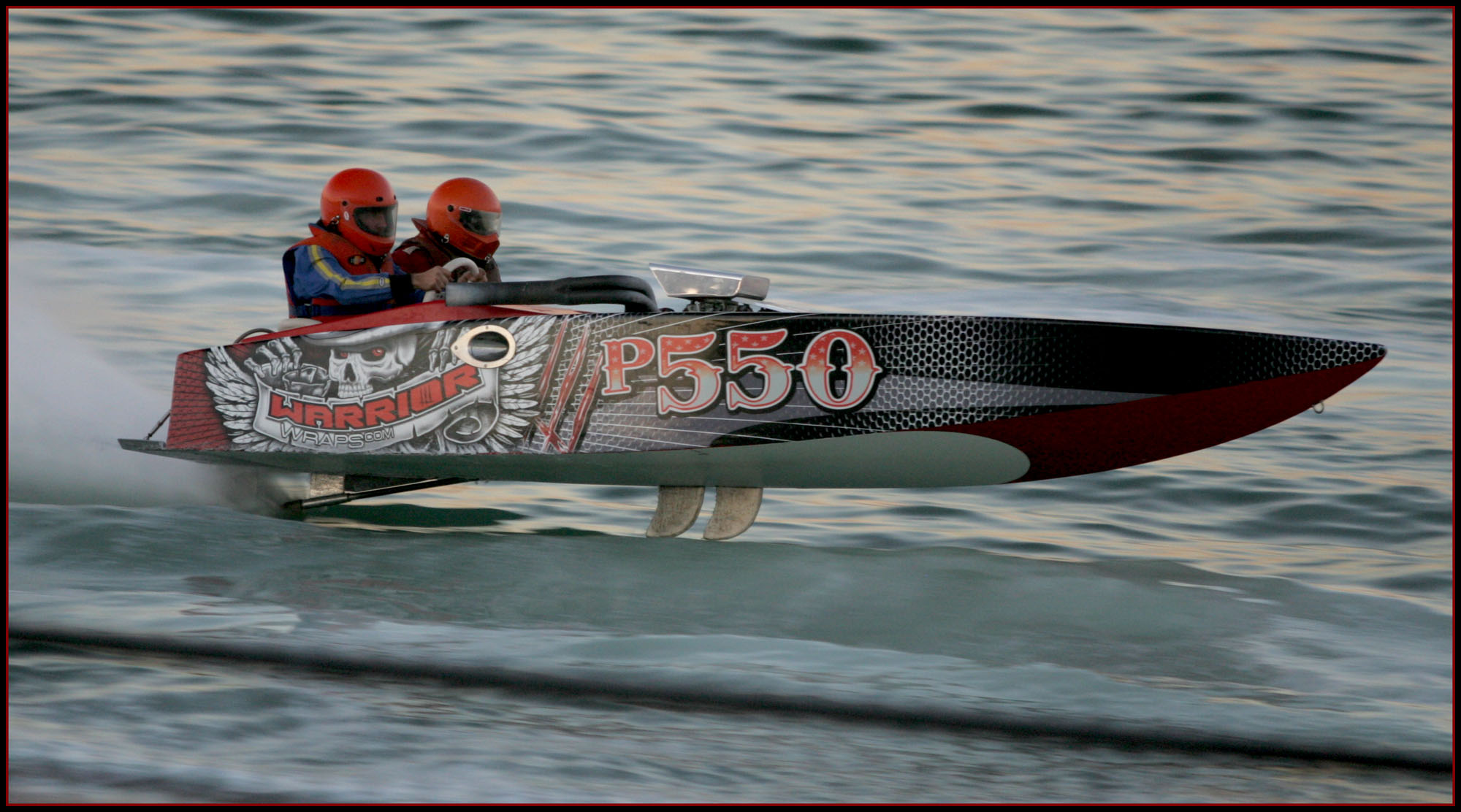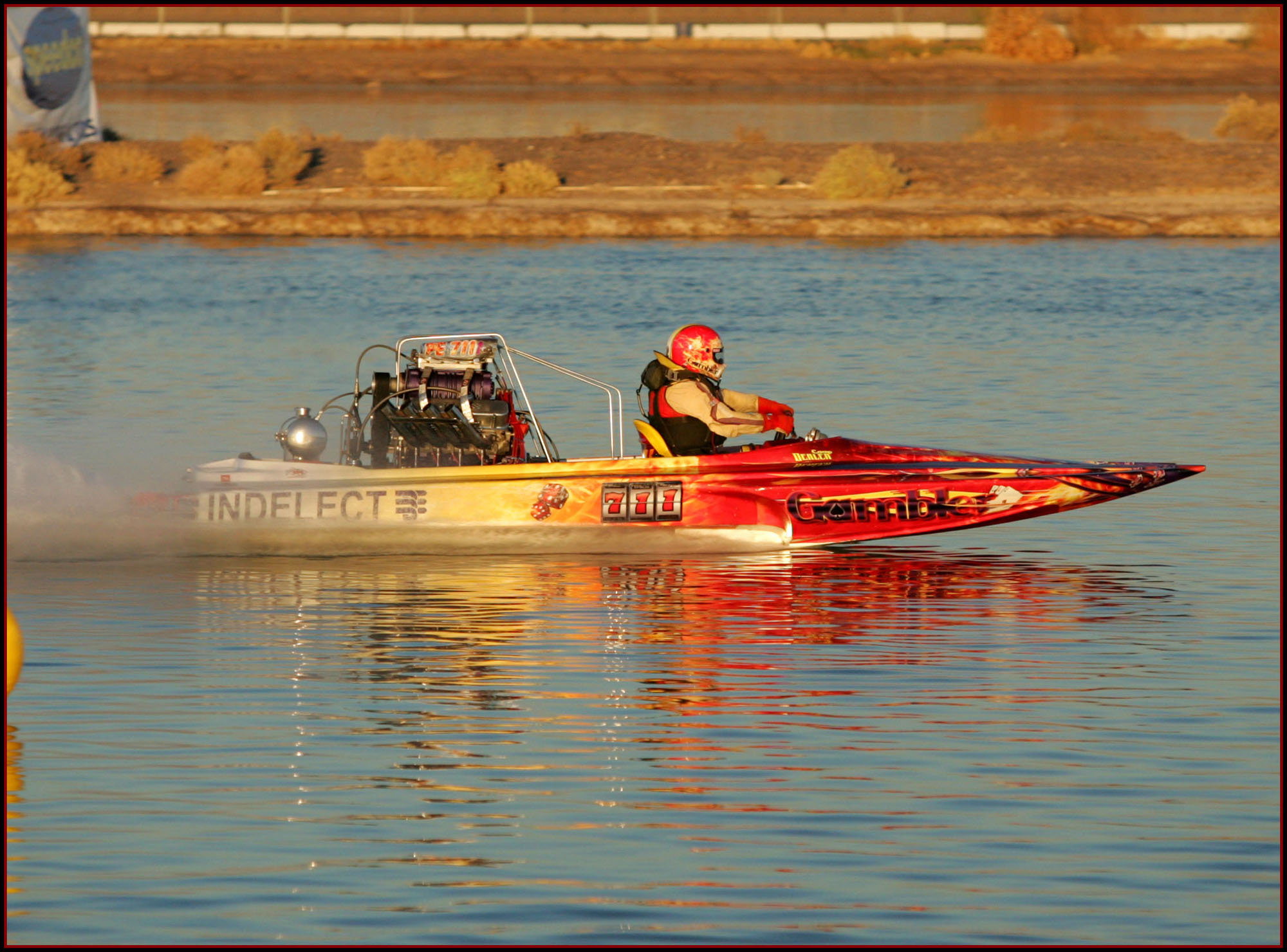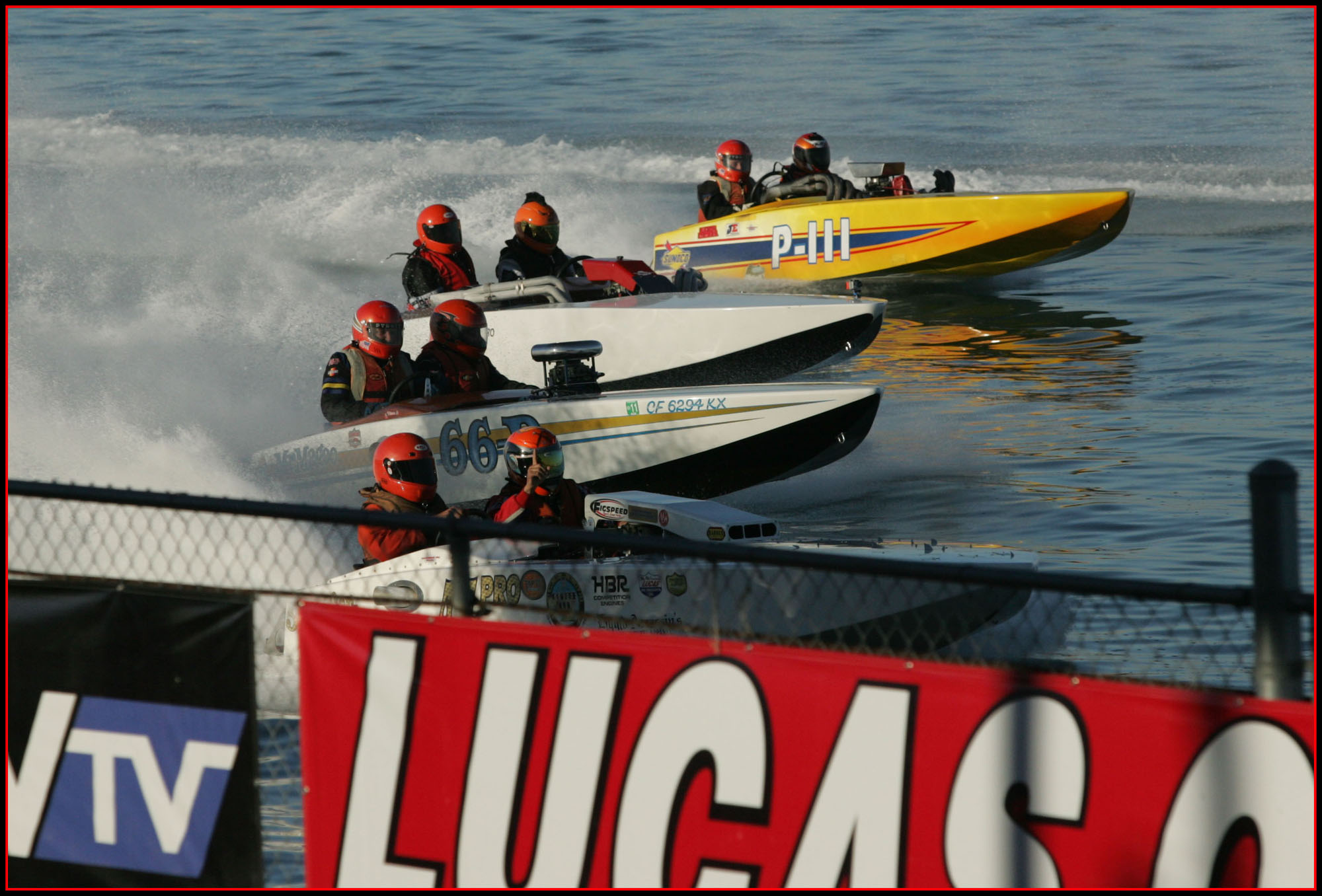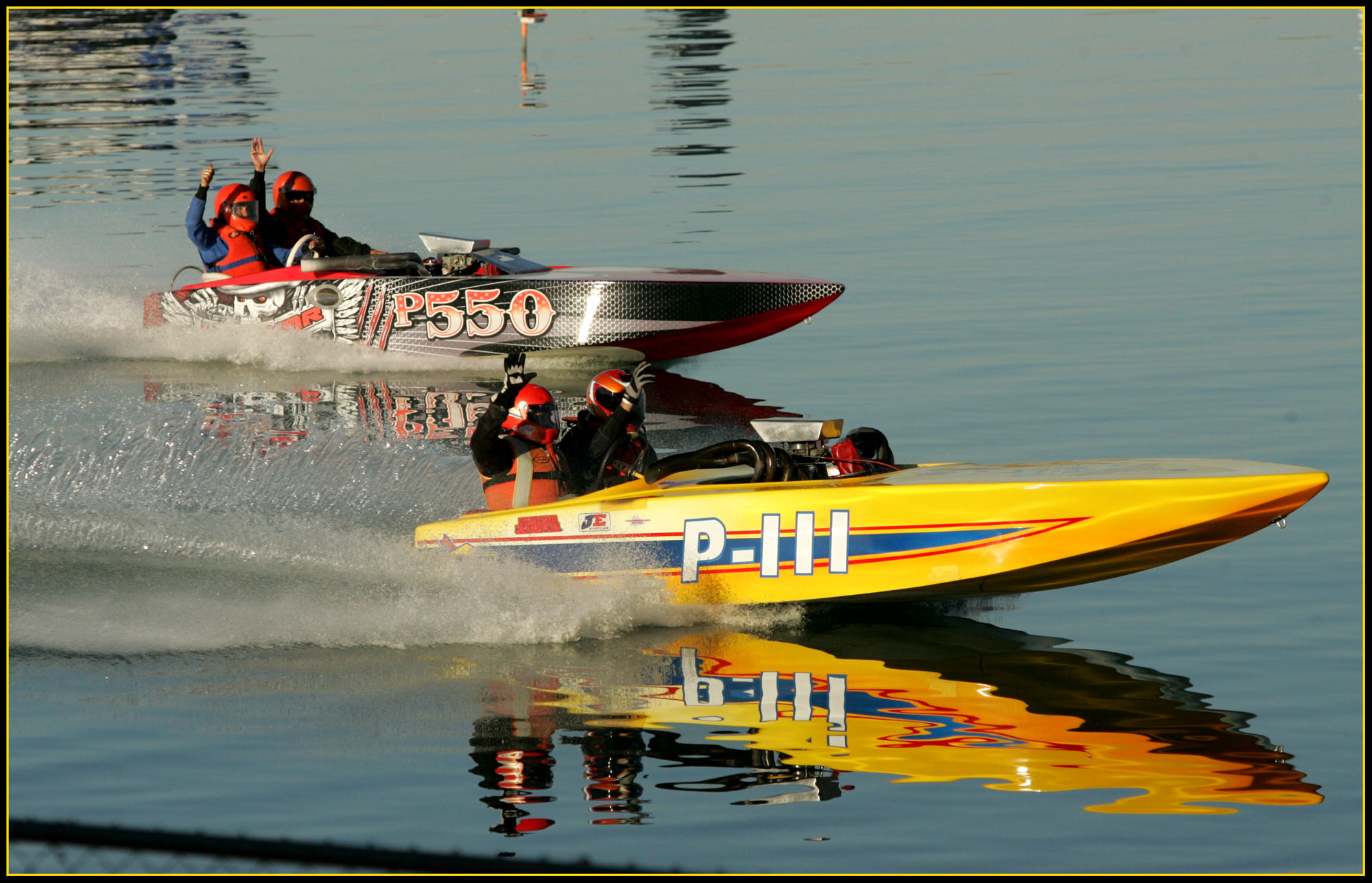 The crackers put on a pretty good show, and seem to be a favorite of the Lucas people.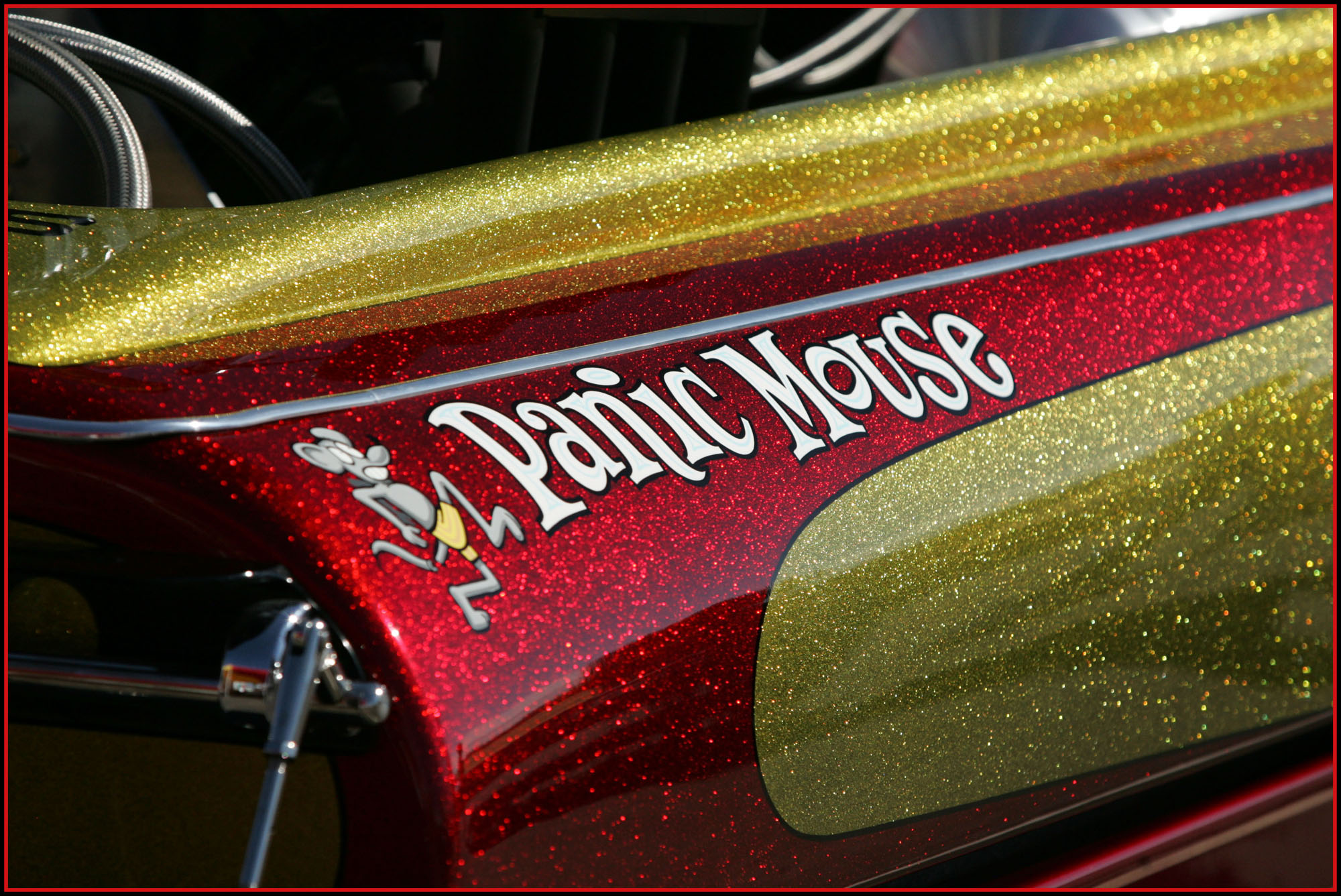 They even let in some total no name boats. Geesh.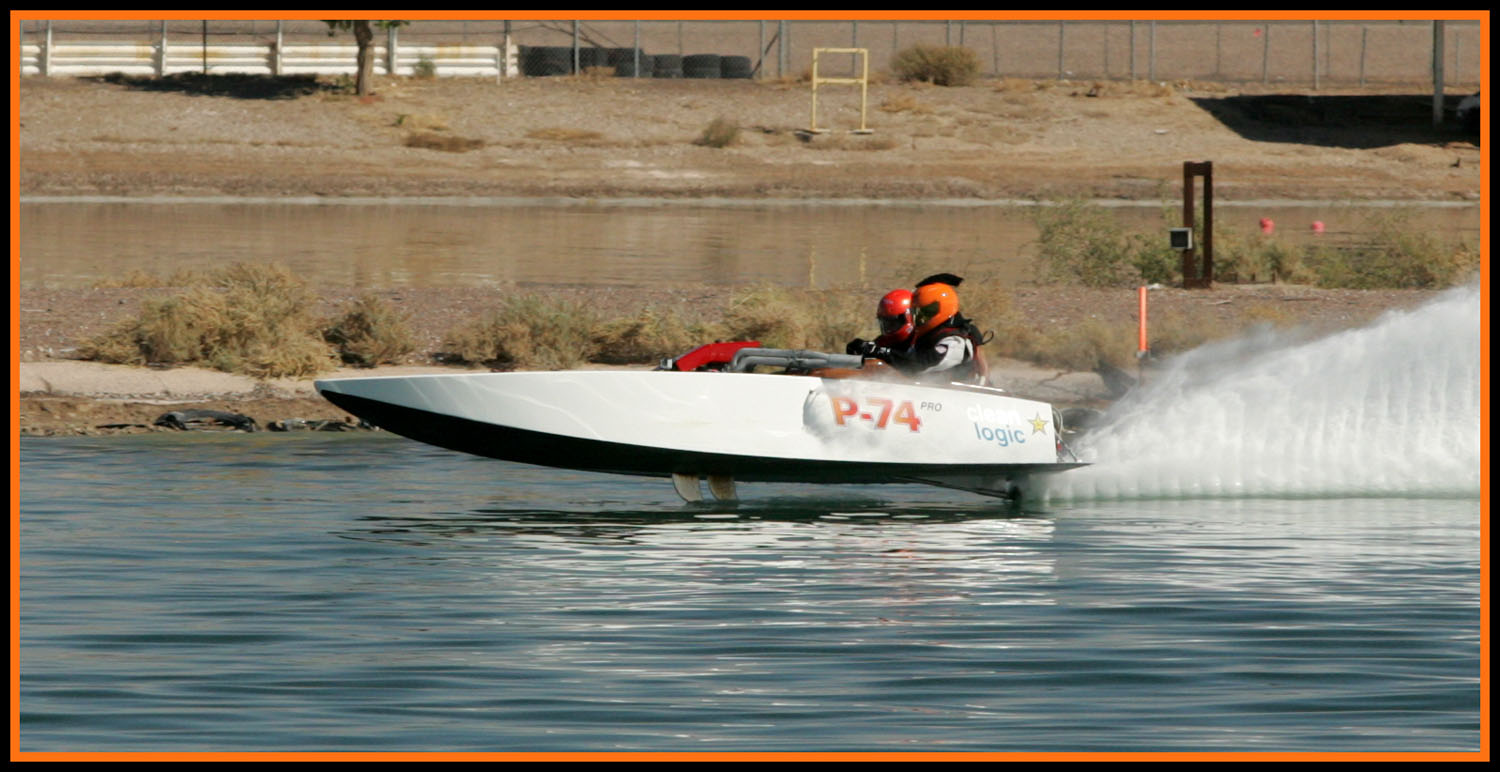 Now, here is the trivia portion of the show. What really changes in a decade?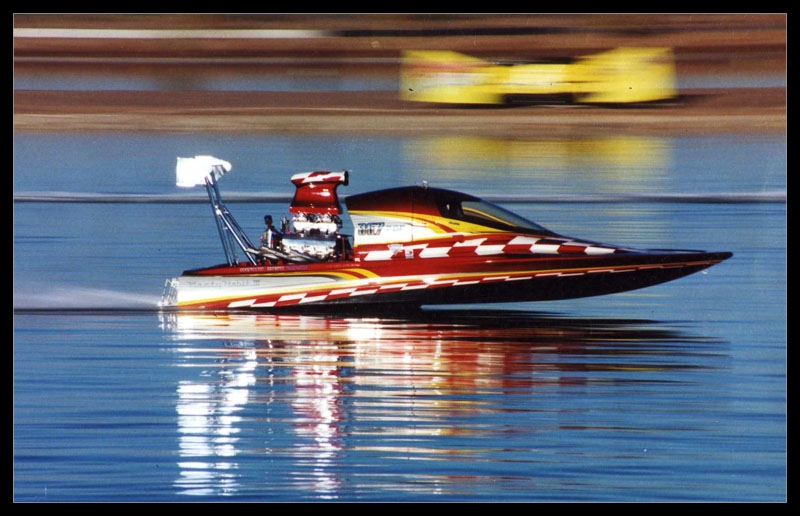 From the cover of the Propeller magazine over a decade ago. Taken by Paul Miller on 35mm film.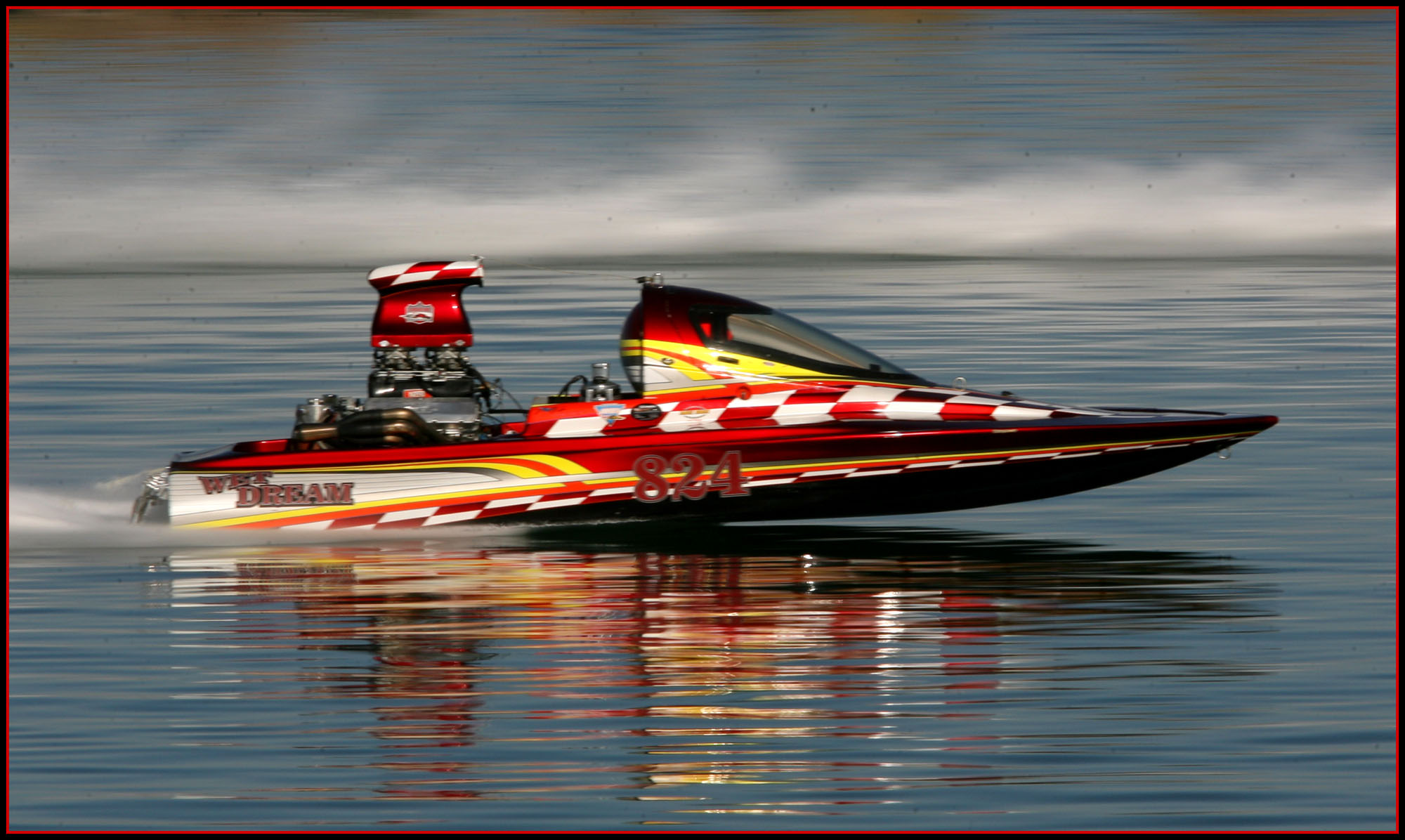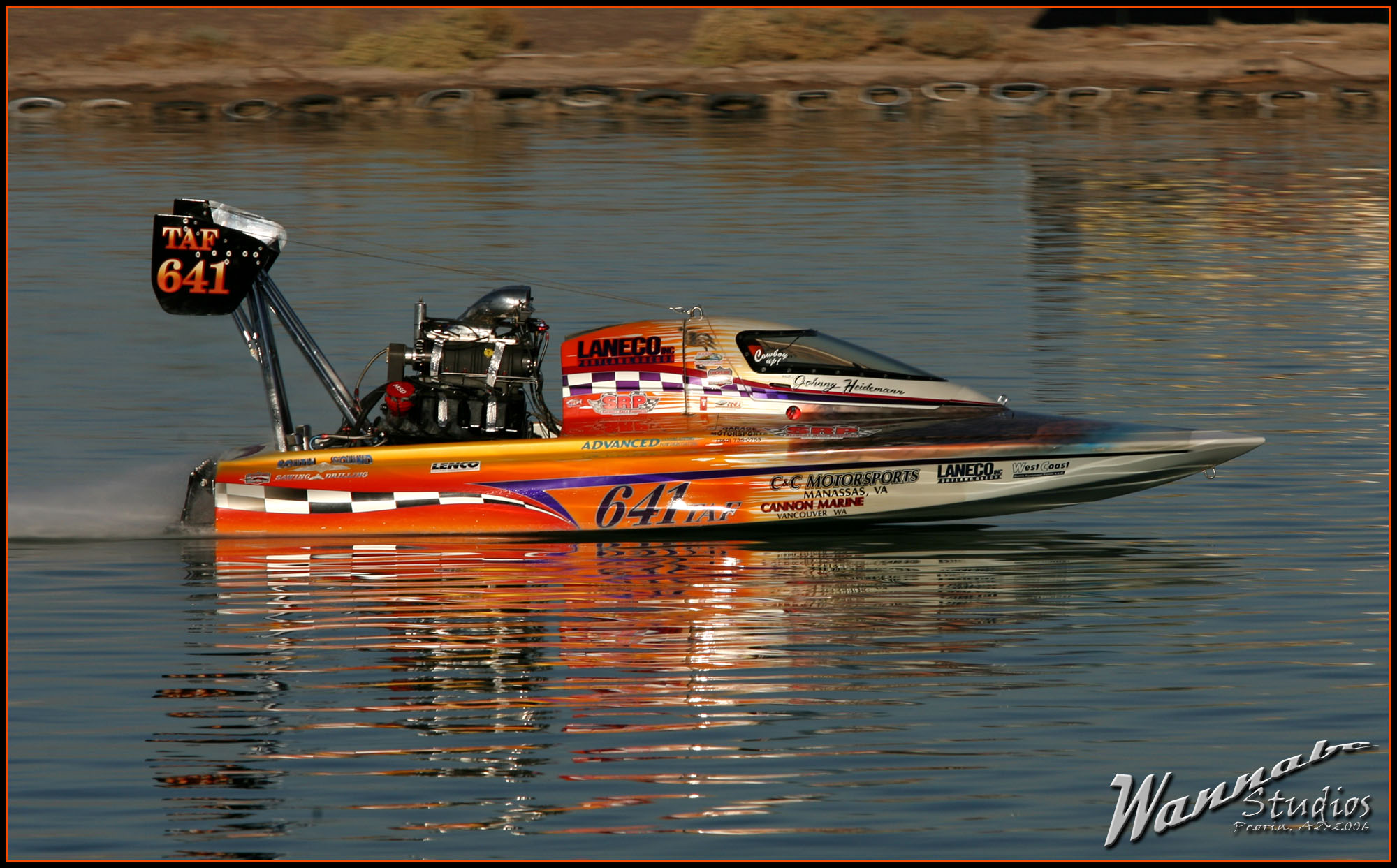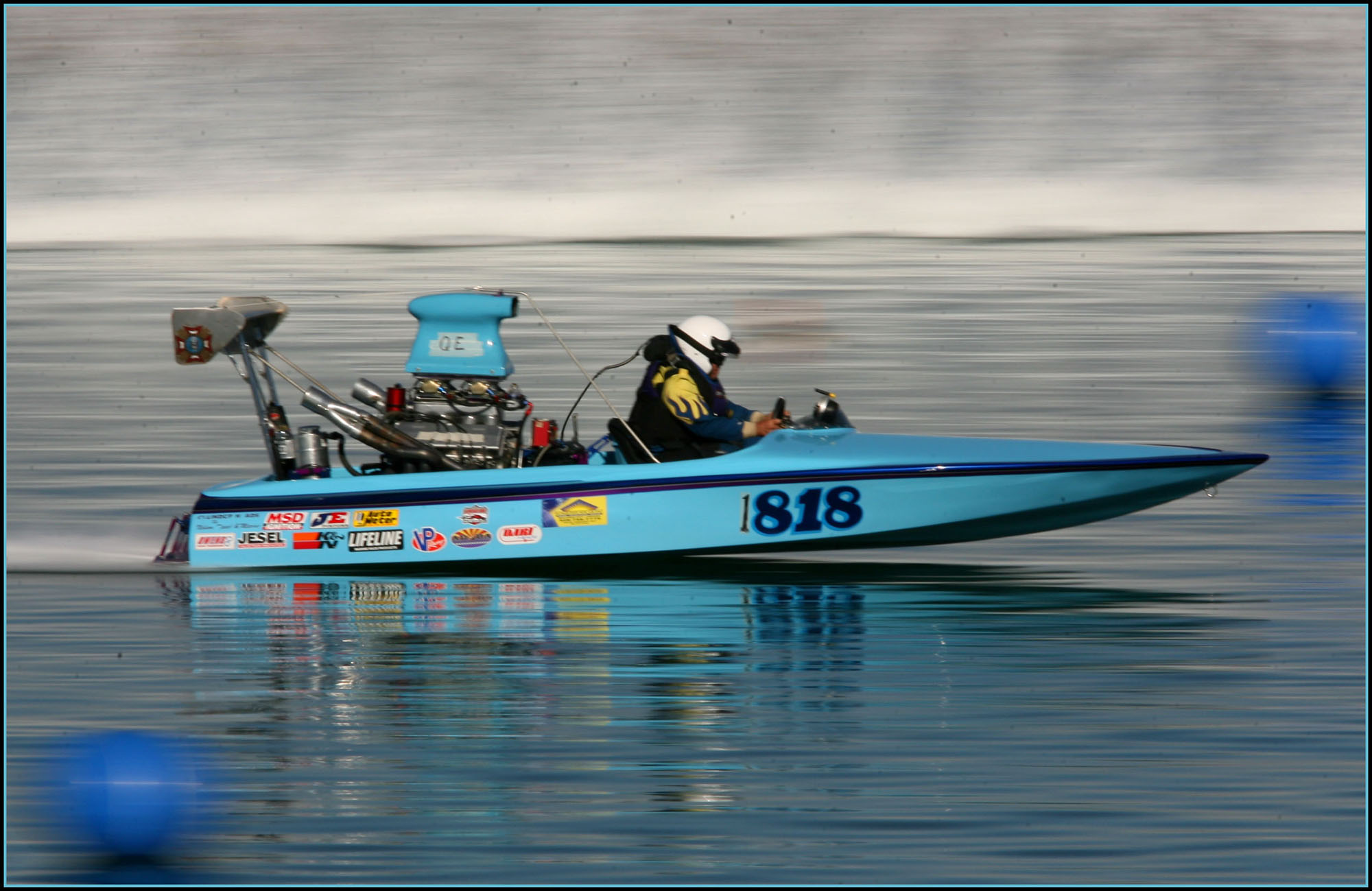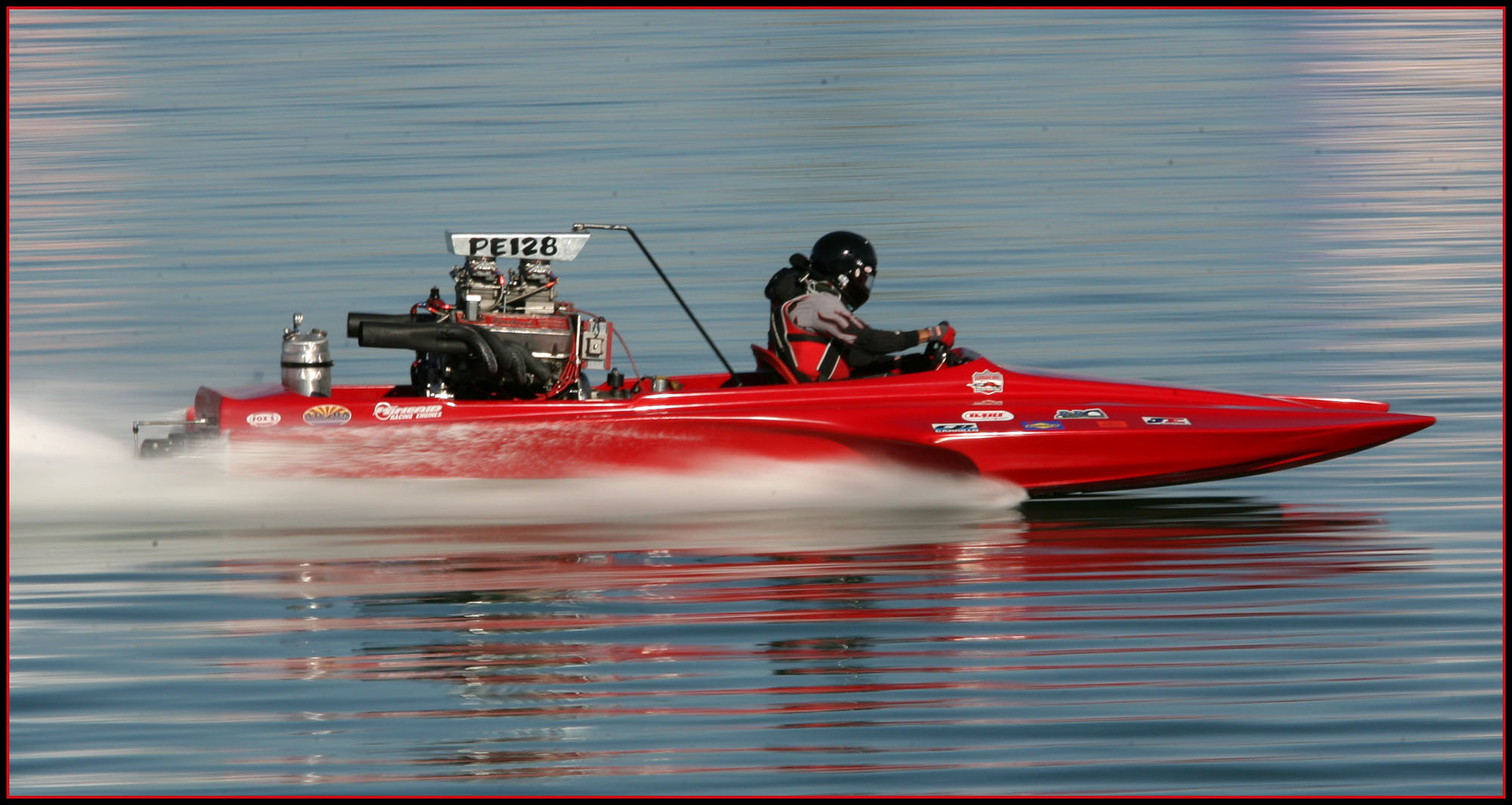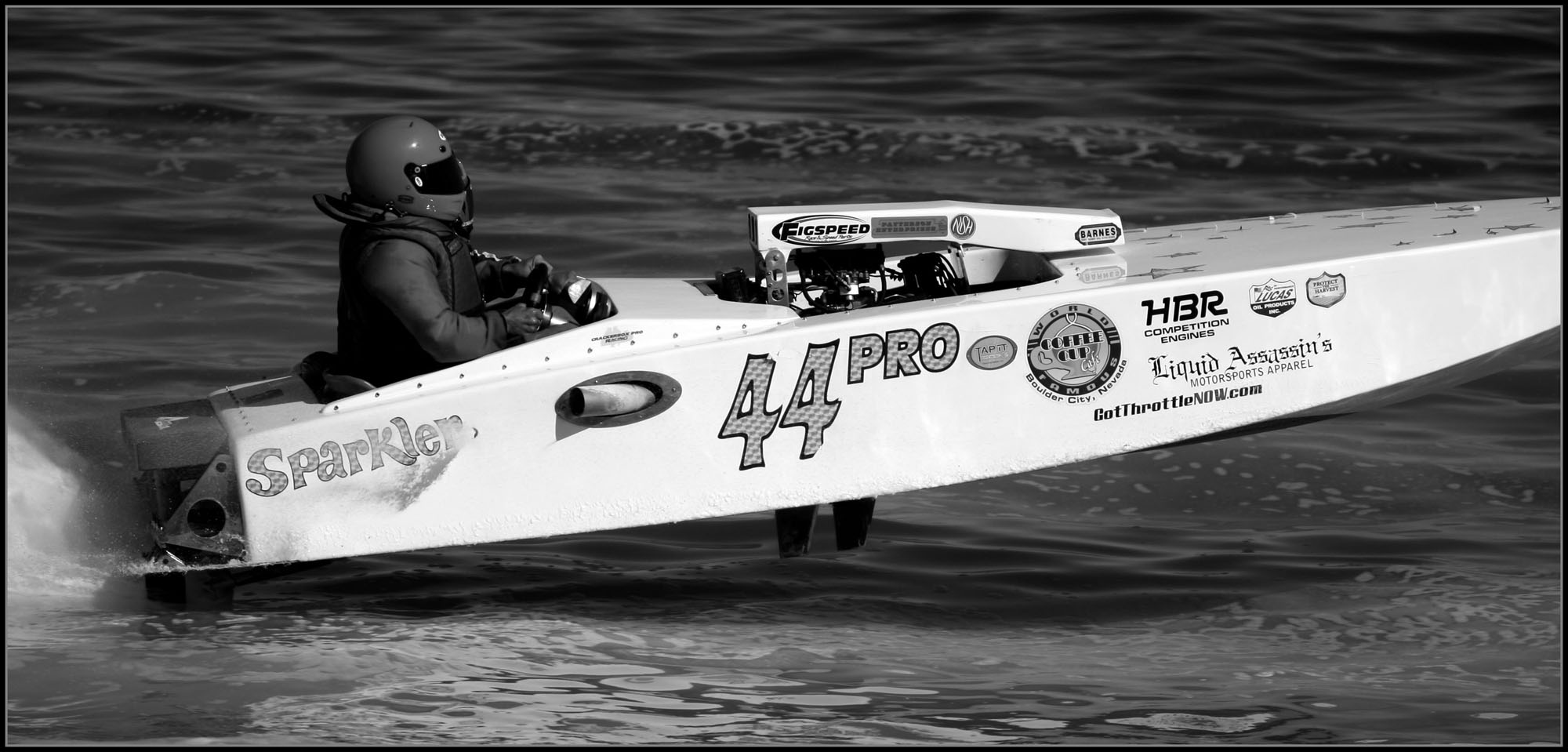 These dudes go so fast, the stars peel right off the deck of the boat. SERIOUSLY!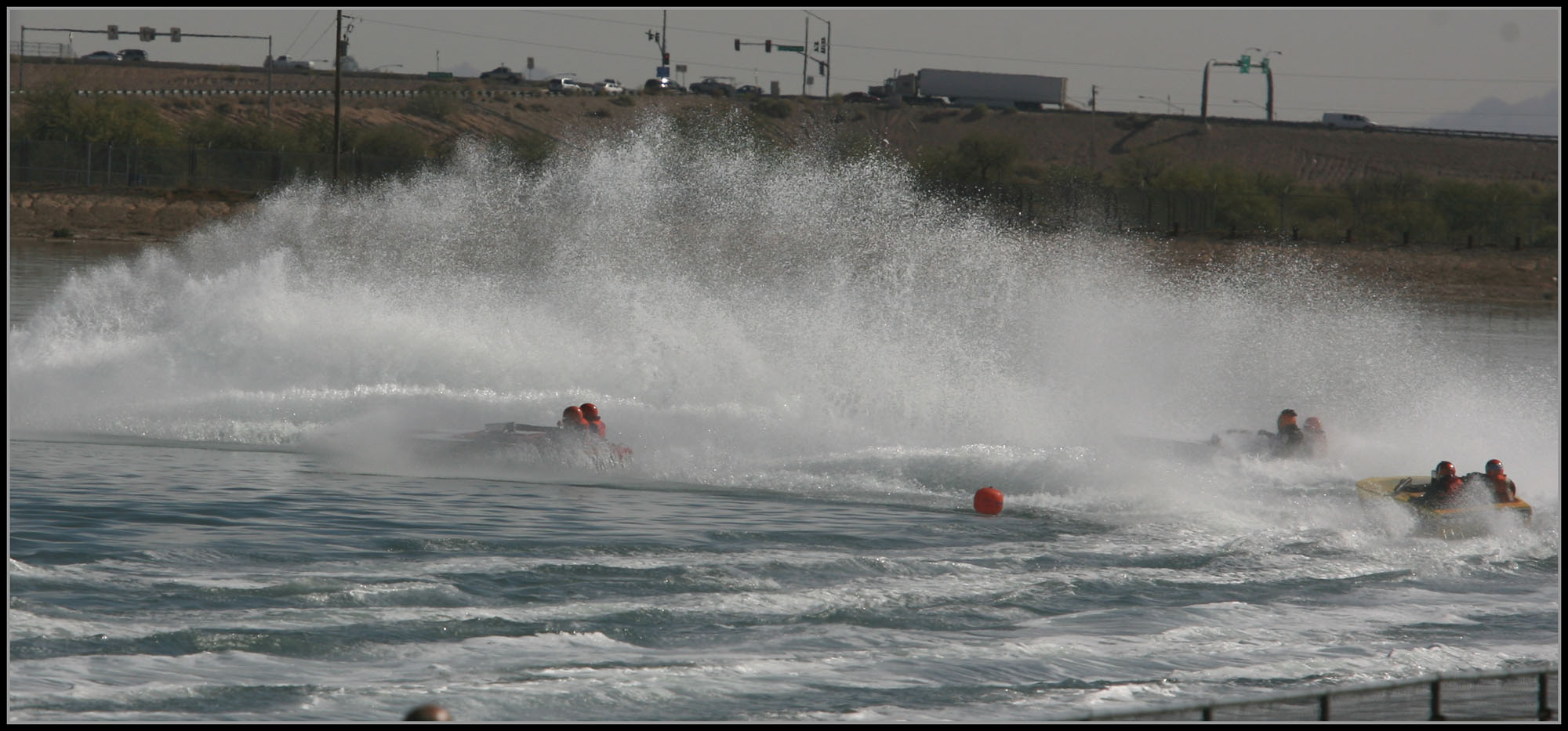 You still wanna go cracker box racing now? Yeah, it gets hairy.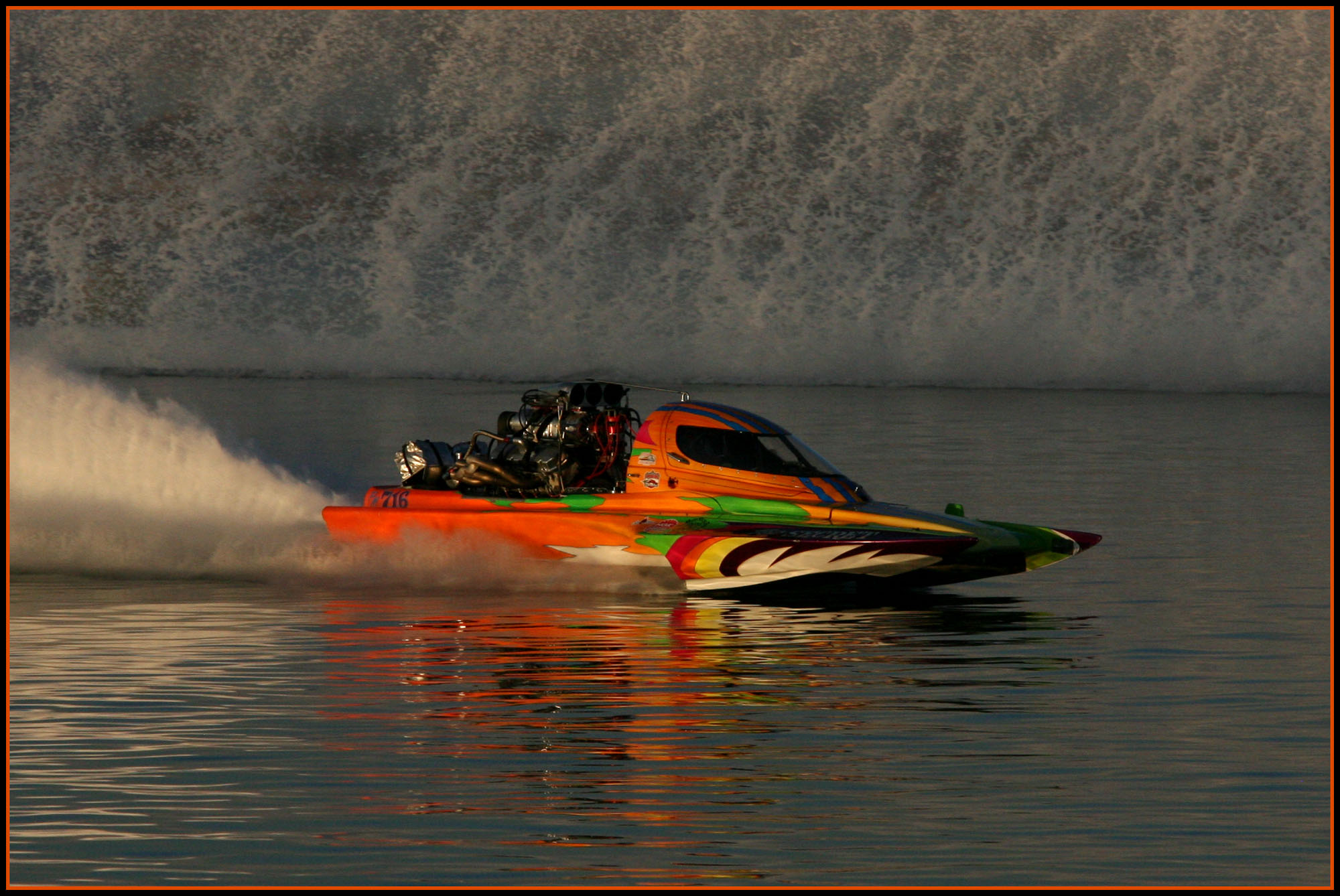 Hey, Fireturd may suck, but the color at night is absolutely hard to beat.
Even I can get a good picture every now and again. (What do they say about a blind squirrel?)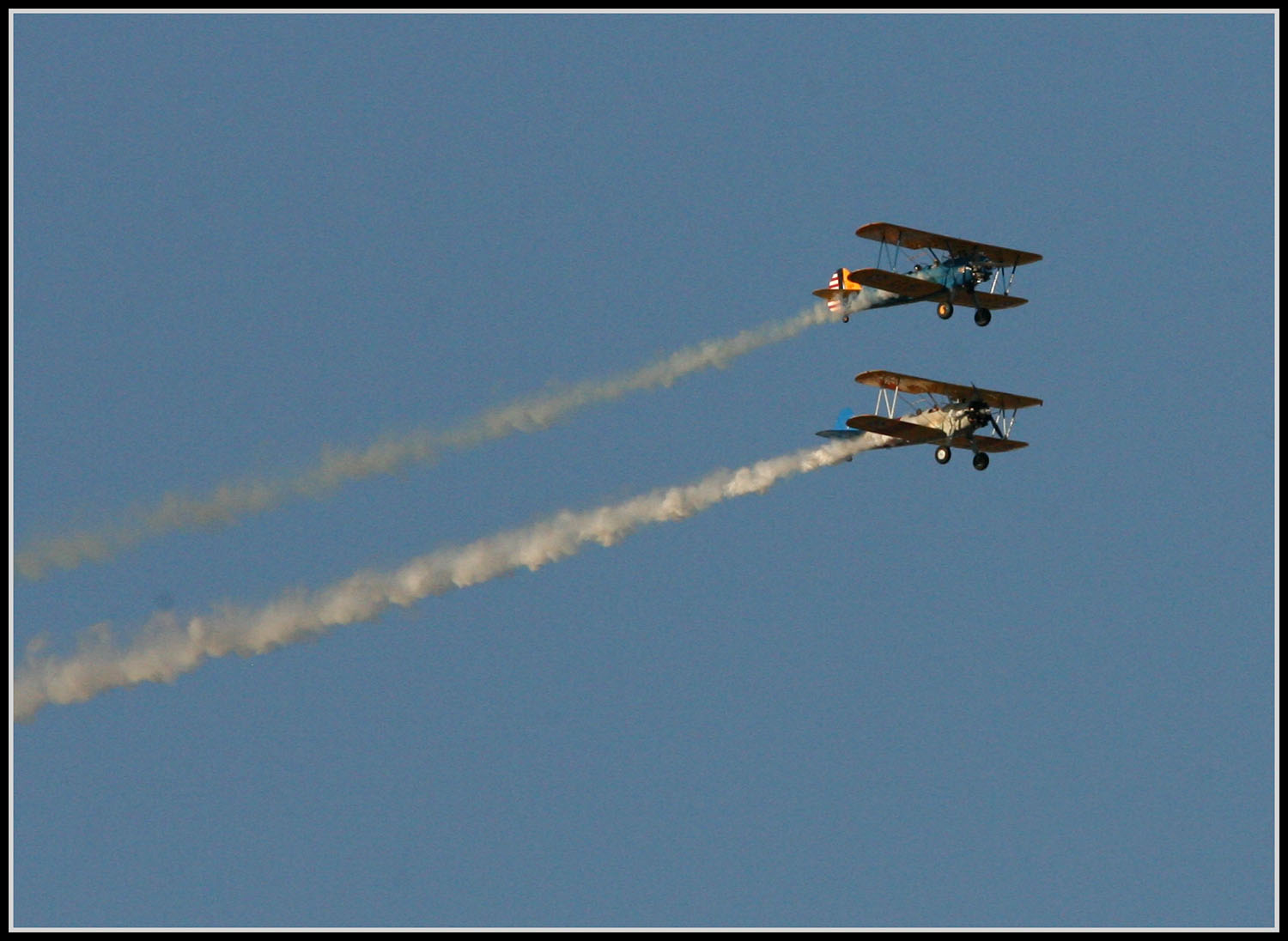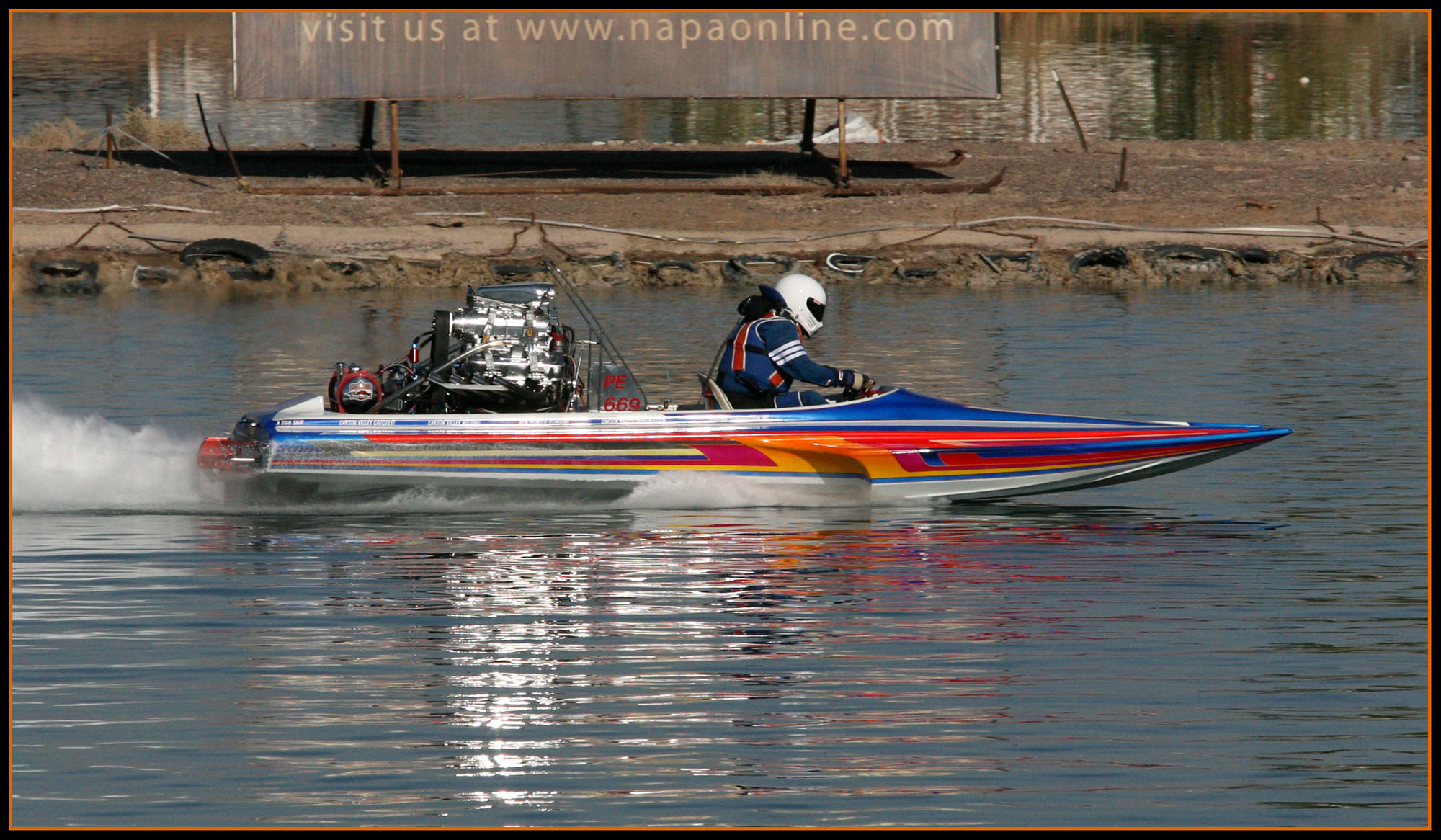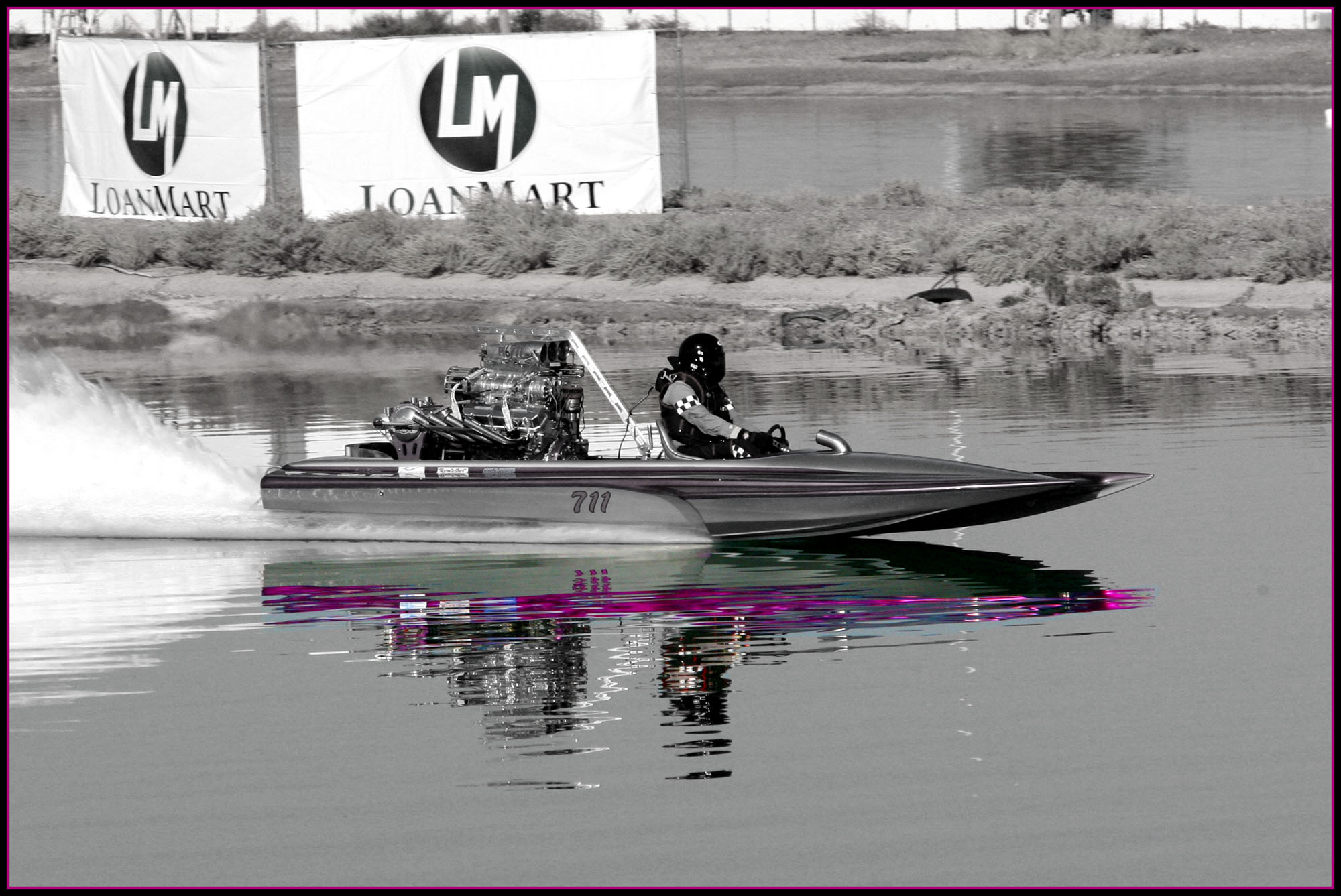 Hey, till next time, keep the shiny side up and let's all have a prosperous and economically strong winter so we can all go racing next year!